Mount Laurel Personal Injury Lawyer
Dedicated to Helping You Recover Compensation for Your Injuries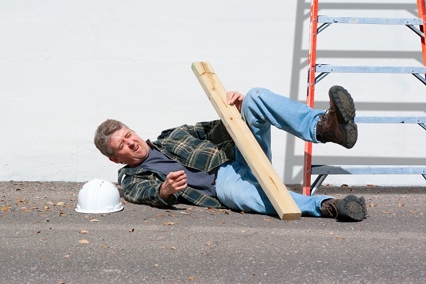 Accidents happen all the time. If yours has resulted in a severe or catastrophic injury and was caused by another person's negligence, you may be entitled to compensation. The insurance company is not likely to tell you about this, nor will it give it to you without good cause. You need someone on your side who understands the legal system and knows how insurance companies work.
At FUHRMAN & EDELMAN, our attorneys have the experience and the knowledge to help you file a successful personal injury claim. Our law firm has represented people here in Mount Laurel and in the surrounding areas of Burlington County since 1986. We can represent you or a loved one who has suffered a serious injury.
Our Mount Laurel personal injury lawyers can help you with these and other accidents:
Commercial vehicle accidents
Dram shop liability issues
Construction accidents
We have helped thousands of people in New Jersey get the money they need to cover their medical bills, lost wages, and other expenses associated with their injuries.
Is It Worth Getting A Personal Injury Lawyer?
If you or a loved one has had a serious accident, the resulting injuries, life changes and financial burdens can be overwhelming. If you are unsure where to turn or what to do next, Fuhrman & Edelman's personal injury lawyers are here to help you seek the justice and compensation you deserve.
Schedule a free consultation to discuss your case with our Mount Laurel personal injury lawyers at (856) 288-2772!
Insurance Companies Will Not Give You the Help You Need
Even though their advertising claims that they will take care of you after an accident, insurance companies are much more interested in making a profit for their shareholders than they are in making sure you are okay after an accident. You need exceptional legal representation to ensure that you aren't left with expensive bills you can't pay, now and in the future.
Our Mount Laurel personal injury lawyers can investigate your accident, if necessary, and determine and prove fault on the part of the negligent party. We also work with your doctors and other medical professionals to show how your injuries may affect the rest of your life. We hold the person or entity responsible for the harm done to you accountable for their actions.
Call us at (856) 288-2772 or send us an email to discuss your accident. You do not pay attorney fees unless we are successful!