Mount Laurel Workers' Compensation Lawyers
Ready to Help with Your Workers' Compensation After an Injury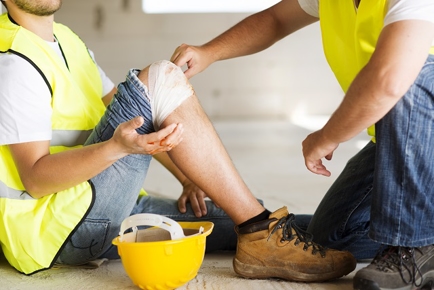 FUHRMAN & EDELMAN represents injured workers who have suffered work-related injuries or diseases. These injuries include traumatic accidents, occupational diseases, injuries caused by toxic substances and injuries caused by repetitive motions.
Our experience in protecting the rights of injured workers include the following areas:
Medical benefits,
Temporary disability benefits
Permanent disability benefits.
We have been practicing worker's compensation in Mount Laurel and other surrounding areas in Burlington County since 1986.
Contact our firm for a free consultation when you call us at (856) 288-2772!
We Assist You with All Your Workers' Compensation Needs
Often times when one is injured in the work place, things might not be as straightforward as they seem. The minute you are injured or disabled on your job, you need to protect your future and your family's future. Unfortunately, employers and insurance firms do not always have your best interest at heart. What this means is that you need the right attorney to help you with your worker's compensation claim.
Our firm has the expertise and reputation you need to successfully file and negotiate a workers' compensation claim. We explain to you the fine points of New Jersey's Worker's Compensation laws so that you know exactly where your case stands. We help you gain access to the appropriate medical care and then make sure that that medical care is properly paid for by the insurance company. Our Mount Laurel worker's compensation attorneys also file your worker's compensation claim and negotiate with your employer and insurance company to make sure that you get the care you are entitled to as well as a proper compensation after your treatment has completed.
When Personal Injury is Part of Your Case
Often times a worker's compensation accident also includes issues of personal injury and/or social security or other government benefits and our lawyers are experienced and able to represent you in those matters as well. Reach out to our worker's compensation lawyers in Mount Laurel to get started with your claim.
Call us at (856) 288-2772 or contact us online to discuss your work accident!