Mount Laurel Family Attorney
HELPING NEW JERSEY FAMILIES RESOLVE LEGAL ISSUES SINCE 1986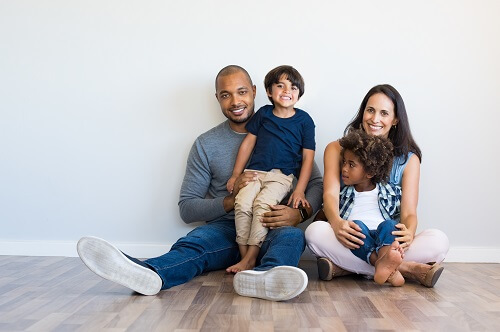 Divorce and other family law matters can be emotionally and financially draining if they are not handled properly.
At FUHRMAN & EDELMAN, our competent family lawyers do everything we can to help you find an arrangement that you and your spouse or co-parent can live with, as well as successfully navigate the family division of New Jersey Superior Court.
Our approach is to provide compassionate counsel to all of our family cases while maintaining a tenacious attitude towards the other party to achieve the results you deserve.
With over 80 years of combined experience, we take pride in our strong track record of favorable settlements and rulings for hundreds of clients in Mount Laurel and other surrounding areas in Burlington County.
Clients trust FUHRMAN & EDELMAN because:
We take pride in delivering personalized services
We are a local law firm that is familiar with the local court system and the judges
We work closely with clients to strategically plan the right solutions to their matter
We bring 80 years of collective experience
Why Would You Need A Family Lawyer in NJ?
Our priority is to provide competent legal counsel with compassion and understanding. In addition to acting as an advocate and advisor for our clients, our Mount Laurel family lawyers understand the pressure felt by those involved in these complicated, life-changing events, and work to address your personal concerns.
For more information about how our divorce attorneys in Mount Laurel, New Jersey can help you with your family law case, schedule a free consultation at (856) 288-2772!
Unique Solutions for Your Family
Personal service is a crucial aspect of our representation. We want to assure you that our family law attorneys work closely with you from start to finish. We discuss all your options and thoroughly explain every aspect of your case to help you make informed decisions for yourself and your family.
Contact us for any of the following family law cases:
We know that family law issues can have some damaging repercussions not just to the plaintiff or defendant, but to every member of your family as well. When you come to our firm, you can trust that we treat your case with utmost care and focus. We strive to ensure that all proceedings are done respectfully to preserve goodwill between both parties and the whole family.
However, if the other party is uncooperative, we are prepared to fight aggressively for your rights and best interests in court.
Schedule your free consultation with our Mount Laurel family lawyers when you call (856) 288-2772!